FATA/VERSO
VISUAL IDENTITY


Fata/Verso is a project sponsored by the non-governmental organization Fala Português, that aims to promote contemporary writers and the new voices of editorial world.

My main role was to create the visual identity of the Fata/Verso podcast. The main focus was to create an attractive and positive vibe of the project that will communicate the essence of the podcast.
Services:

art direction
identity
social media
DTP/artworking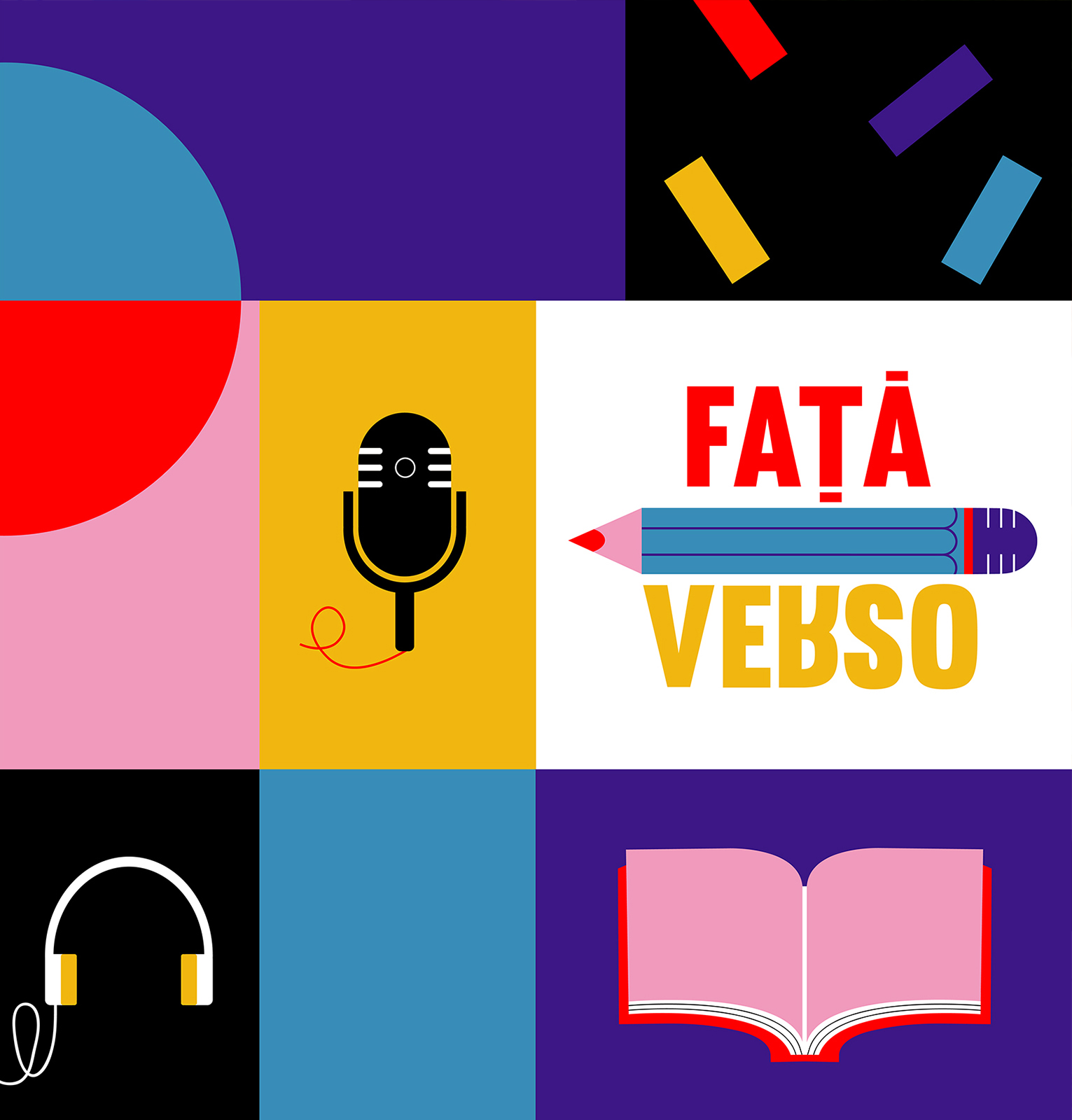 Identity:

Being a podcast that promotes contemporary authors, I mainly focused on the colors, to convey the enthusiasm and fresh note of the podcast, which calls for relaxation and good mood.

As the main audience are the young people (16 - 35 yo), an important characteristic of the identity was playfulness, which I chose to empower with a vibrant color palette, but balanced it with minimal geometric forms.

The visual identity is defined by a minimal approach of colorful geometric forms and 3 descriptive elements that express the main points of the projects: the microphone, the book, and the pencil.

Logo:

It was important to keep an equilibrium between the friendly and joyful vibes of the podcast and the classic approach of the books.

The crayon is a true symbol of writing and creativity, that suggests the main point of the podcast: reading. To enhance the theme, a microphone is subtly attached to it, highlighting the idea of a podcast.

Mood board:

The mood board is based on geometric, flat, expressive elements, which communicate individually, with or without text.

Because in one of the podcast's aims is to bring to life the books from the shelf, the icons will communicate through dynamism and expressiveness.